Safe at work - with first aid products by ultraMEDIC!
In the office, on the construction site or in the manufacturing industry - work-related safety and health hazards are a mostly inconspicuous risk in everyday life. Injuries in this context are often unexpected, so preventive protective measures are all the more important for the safety of your own employees, colleagues and friends.

As your partner for occupational health and safety, we are at your side every day with our products - and have been for almost 20 years.
In the event of an unexpected emergency, products for occupational safety and health must be both intuitive to use and easy to access. For this reason, we place the highest value on functionality and practicality - with the "Made in Germany" seal of quality. Our products for occupational health and safety comply with the current legal standard and exceed the usual standard. Everyday working life differs greatly from occupation to occupation. In addition to supporting products for occupational health and safety, you can rely in particular on our first aid kits filled according to current DIN standards, such as the ultraBOX series. For more serious injuries, our ultraSTRETCHER stretchers and ultraRESCUE rescue chairs enable safe transport of the patient. In addition, our LIFEPAK and HEARTSINE defibrillators can give your company the rating of heart-safe. Our products are available in our ultraMEDIC online shop or from one of our distributors.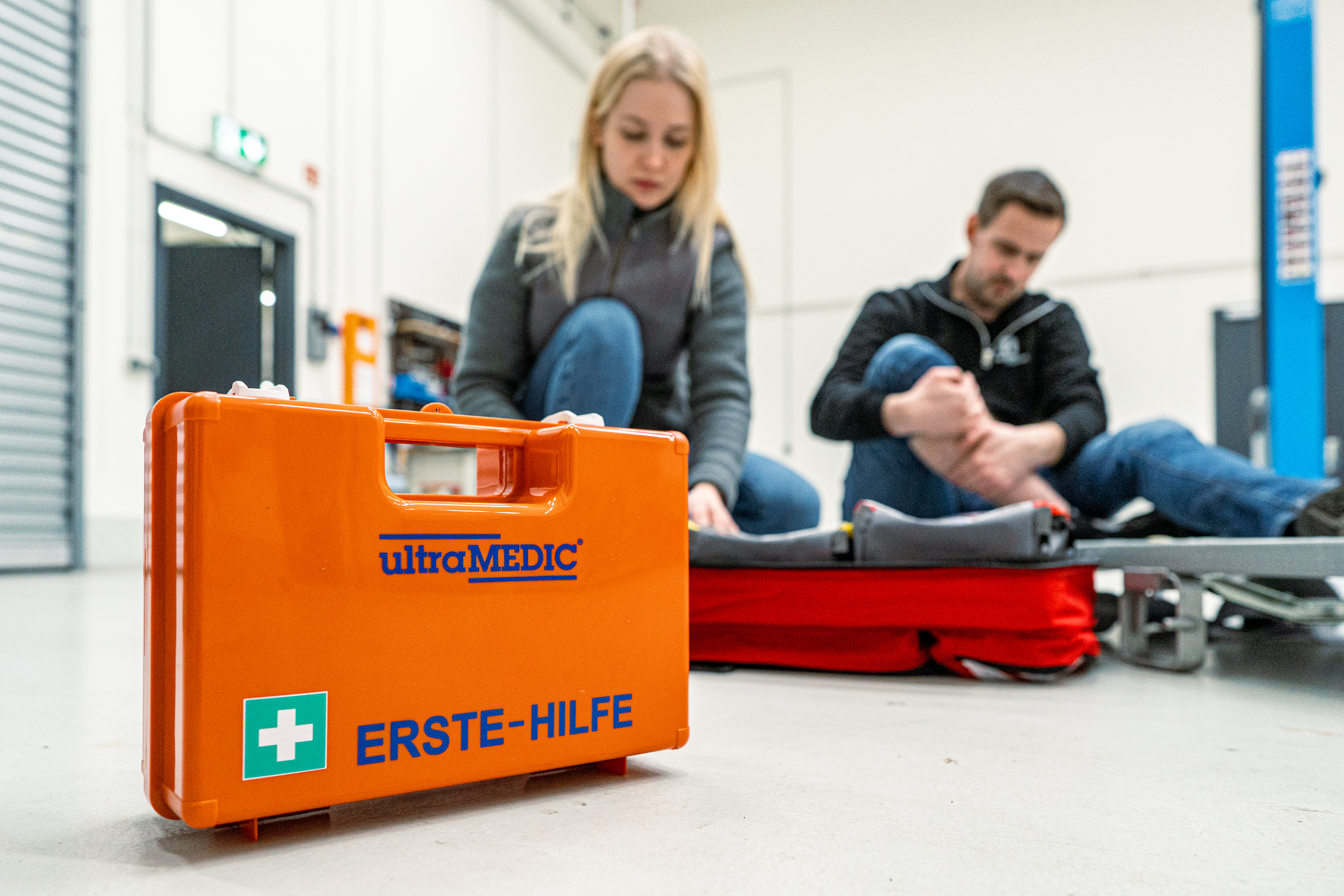 Our first aid range is specialised in occupational health and safety. We offer first aid cases, first aid kits for companies and cars as well as bags with all common fillings according to DIN. For special areas of application, we also have our special cases for 16 different sectors, which contain various additives such as medical replantation bags, eye rinses or other additional items depending on the working environment. Furthermore, you will find everything you need to equip your rest and first-aid rooms to ensure a safe working environment.