Efficient immobilization - with medical products by ultraMEDIC!
In an acute emergency, every second counts. You must be able to rely on your emergency equipment being ready for immediate use and functioning perfectly. With their emergency equipment from ultraMEDIC, rescue professionals not only rely on professional and first-class equipment, but also on a strong partner at their side. There is no room for compromise in the field.

In the development and production of ultraMEDIC emergency equipment, we have therefore placed the highest possible value on functionality and practicality for almost 20 years - with the "Made in Germany" seal of quality.

As your partner for products in the fields of rescue services and first aid, we offer you the best possible service and personal support for our products. In addition to supporting products for the area of rescue, you can rely in particular on our proven basket stretchers of the ultraBASKET STRETCHER series. Rescue stretchers designed for the safe transport of persons with severe head or spinal injuries, such as the ultraSCOOP STRETCHER X-RAY or the Spine Board S-BOON, are also available from one of our trade partners near you.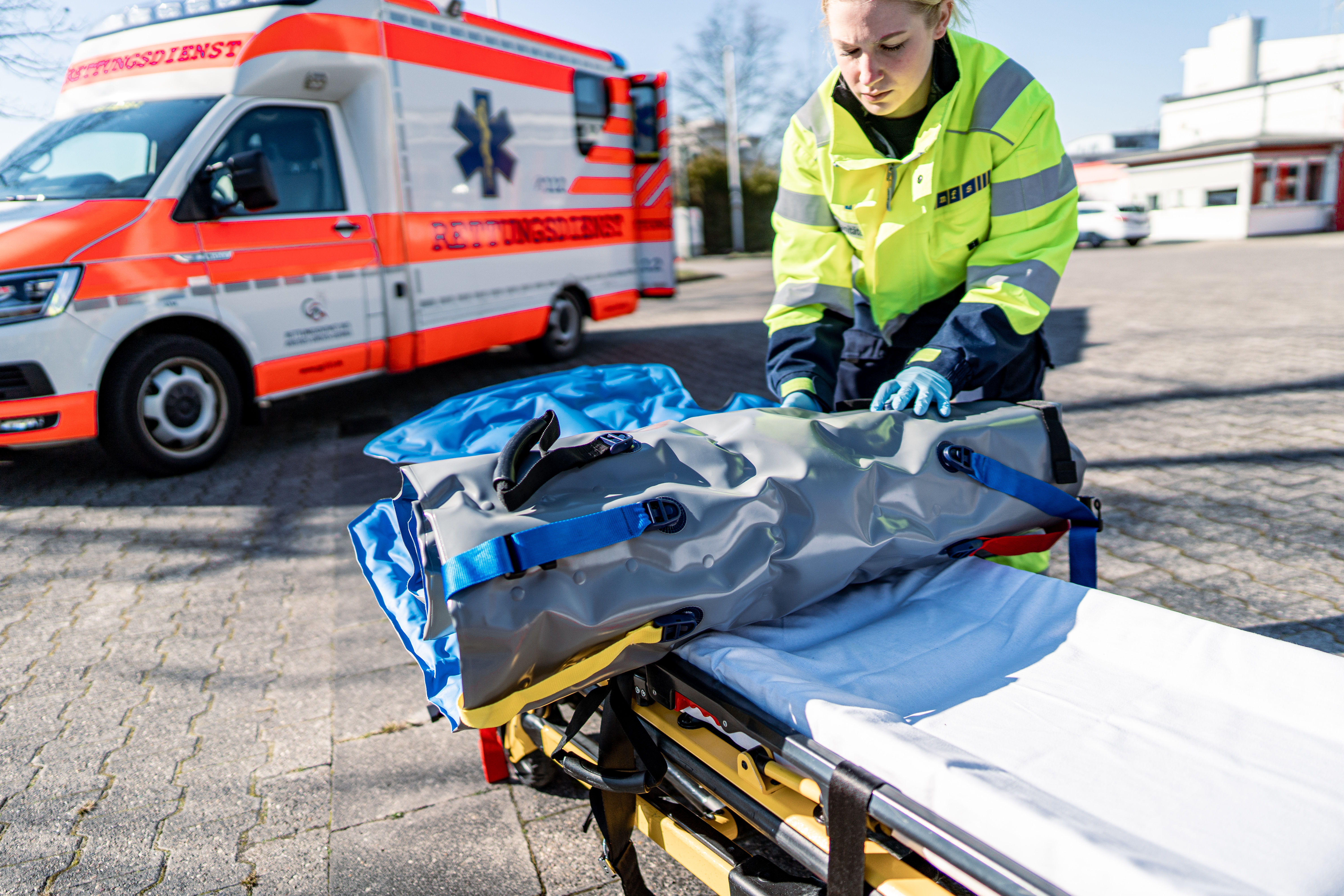 We offer high-quality rescue stretchers, vacuum mattresses and robust rescue backpacks. Our products and fillings comply with the current DIN standards for first responders and offer you the safety and quality you need in the field. Discover with us the suitable fillings and equipment to be able to act effectively and professionally in the rescue operation.